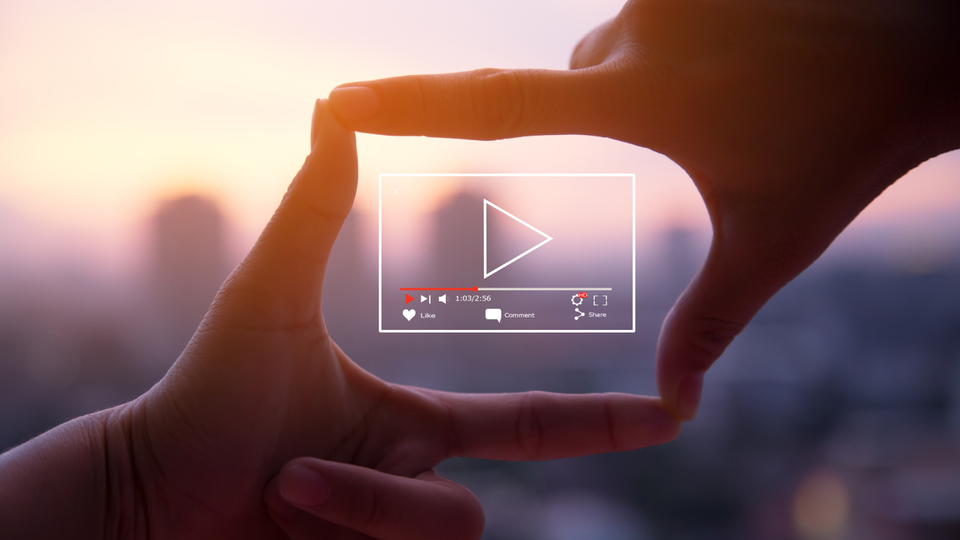 Advantages of Video in Advertising
Friday, April 30, 2021 12:00 AM  Conquest Media Group, Video Advertising, Increase Conversion Rates
When it comes to advertising there are many tools and avenues to explore. It seems like you just get comfortable using a marketing tool and something else comes out to replace it. Well, video advertising has been a tried, true, and effective way to reach your customer base for a while now, and for good reason. It's no surprise the world has gotten busier, today people would much rather watch a short video clip rather than reading the same information. In fact, recent studies indicate 84% of people have been convinced to buy a product or service by watching a brand's video. Here are some more telling statistics, according to UpCity.

When asked how they'd most like to learn about a product or service, two-thirds of people (66%) said they'd prefer to watch a short video. This compares to 18% who'd rather read a text-based article, website or post, 4% who'd like to view an infographic, 3% who'd rather download an ebook or manual, 3% who'd rather attend a webinar or pitch, and 2% who'd like a sales call or demo. Advantages of Video in Advertising. As you can see, video is dominating the way companies are advertising, and if you are not on board yet, you are likely falling behind your competitors. Here are some reasons to start advertising with video today, according to Entrepreneur.

Multimedia works well with device screens
Attention-grabbing content often requires the use of multimedia formats like videos and images. Think of how memes and Instagram exploded in popularity in the past decade just as mobile usage significantly increased. Multimedia works well with small electronic screens where users often squint their eyes and impatiently scroll until something compelling captures their attention. In contrast, eyes have a harder time processing written text, especially if an author utilizes complex, multisyllabic words.

Video makes learning convenient
If a picture is worth a thousand words, that goes twofold for footage and clips. As mentioned, text has a hard time competing with multimedia when using digital screens. According to research firm Nielsen Norman, site visitors will only read 20 percent of text on a page containing an average of 593 words. Why promote a personal brand, product or service in a format that doesn't produce enough quality click-throughs?

Video familiarizes audiences with your personality
It's tough for audiences to become familiar with an author unless they've read a ton of their articles or books. Video, however, enables viewers to get acquainted with your unique personality; therefore, it rapidly increases familiarity and credibility. And if you've got a standout personality or impactful voice, such charm will be emblazoned in their memory, inviting a purchase, subscription, repeat clicks, and social shares.

Clips and footage increase conversion rates
An observer is more likely to cry watching an audiovisual narrative than by reading it. Visual and auditory stimuli even affect taste buds when watching a cooking show. Videos create a lasting impression because they stimulate the human senses.

Are you ready to leverage the power of videos? At Conquest Media Group, our team of experts can do it for you! At Conquest Media Group we trust data to lead us to success. The shift from traditional content, print, and broadcast to digital content, like the internet and social media, has not only changed how customers are influenced, it has given us access to invaluable marketing data. We use this data to develop smarter plans and measure the effectiveness of our efforts quickly and clearly. In response, we can adapt our tactics on the fly based on real-time performance figures. The net result is unprecedented efficiency of marketing dollars and powerful, revenue-generating marketing campaigns.

Here is what we can offer our clients:

Video 360
Video360 is a Multi-platform video target marketing program that reaches your Best Prospects on the leading video platforms Consumer watches the most including Connected TV, Social Media, YouTube.
Key Benefits of Video360: 

Greater Reach of best prospects on their favorite platforms 

GEO Target TV ads at the Zip Code Level 

100% Track-able 

More affordable – plus all packages include Free Video Production

Ability to sync additional tactics, including email to reach your target audience.